Control for street sweepers
Street sweepers for efficient cleaning of large surfaces. For example used at many of Europe's airports where they keep the runways clean from grit and rubber residues. During winters, the machines also collects and recycles the liquid used for de-iceing aircraft wings.
Hydratronics' delivery comprised a complete control system for propulsion of the machine as well as control of the vacuum unit and all its functions.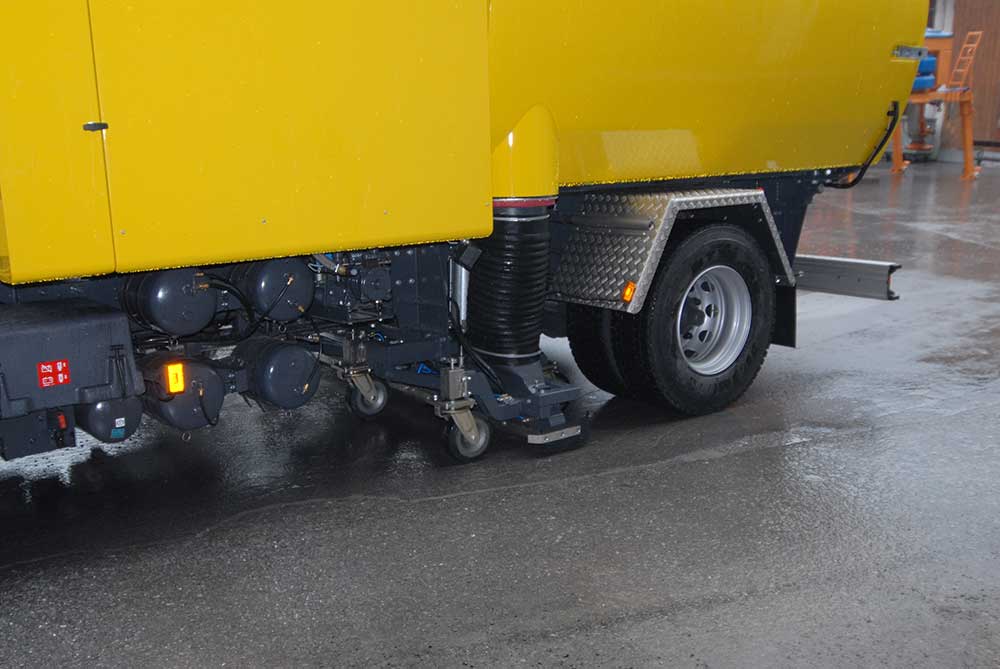 The system can quickly be adapted to suit the end user's needs. For example, we have today this system mounted on trucks from all major manufacturers where diesel engine, gearboxes and other functions are controlled via J1939.